Center for Ultrasound and Brain imaging at Erasmus MC - CUBE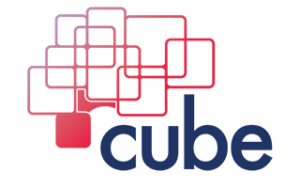 CUBE is the first dedicated ultrasound center in the world and is a multidisciplinary ensemble of three Dutch institutions united by the singular purpose of unveiling the mysteries of the human brain:
Erasmus Medical Center: Department of Neuroscience (Lead), Department of Biomedical Engineering, Department of Neurosurgery, Biomedical Imaging Group Rotterdam
Delft University of Technology: Laboratory of Acoustical Wavefield Imaging
Netherlands Institute for Neuroscience: Gazzola Group
CUBE has been conceived and kickstarted as a truly interdisciplinary effort among three co-PIs with vastly diverse backgrounds: dr. Sebastiaan Koekkoek (Neuroscience), dr. Christos Strydis (Computer Engineering) and dr. Pieter Kruizinga (Ultrasound Imaging). The project has been endorsed and is substantially supported by the head of the Department of Neuroscience, Chris de Zeeuw (prof. dr.). In August 2018, CUBE received initial funding from and kindly acknowledges the Netherlands Organisation for Scientific Research (NWO) and the Executive Board of the Erasmus MC.
CUBE is a new theme but the pilot data we are collecting is very encouraging. Below, you can see an example of a live-tracked tumor in a patient in the Erasmus Medical Center OR.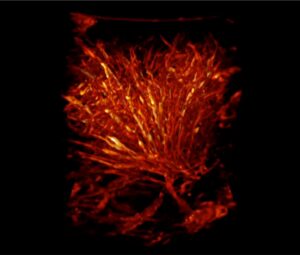 For more information on the exciting research, vacancies and latest outcomes, visit the official CUBE page.